Ginny
Ginny is the Office Manager/Chiropractic Assistant at Crossroads Chiropractic and has been with Dr. Stubbs since she opened Crossroads Chiropractic in 2000. Her infectious bright smile and bubbly personality will greet you at the front door. She is responsible for coordinating all phases of the front desk operations including patient scheduling, collection and wellness product fulfillment to ensure your visit will be a pleasant one. She can answer any questions about your insurance plan or any other billing questions you may have. Ginny will apply therapies, educate, and train our patients in the rehab area. She is a compassionate person and is happy to help our patients feel comfortable and enjoy their visits with Dr. Stubbs. Ginny brings her impressive life experience and "people" background to the center making the business of health care joyful. She enjoys interacting with the patients and the upbeat environment, all while maintaining a clean and enjoyable office.
---
Misty
Misty is a Chiropractic Assistant at Crossroads Chiropractic. She is dedicated to keeping the office clean and enjoyable. She also meets an greets every patient with a smile, will apply therapies, educate, and train our patients in the rehab area, and she can assist you with any questions you have. Her main goal is to make you feel welcome, to further educate you on chiropractic care, and make you feel a part of our Crossroads Chiropractic family.

---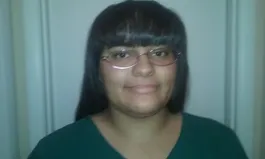 Jade
Jade Russell, an award winning honor student and 2010 graduate of St. Clair County High School, also graduated in the top 3% of her class at Gadsden State Massage Therapy Program in 2013. Jade obtained her Alabama State Board License (#3926) for massage therapy in January of 2014 and joined Dr. Stubbs at Crossroads Chiropractic in March of 2014, specializing in Swedish and Deep Tissue massage. Having family members in the medical and mental health fields, Jade has long been aware of the practical application of massage therapy in rejuvenating not only the body, but mind and spirit as well. Jade determined early on this would be her chosen field and is dedicated to making a positive difference to those seeking the healthful benefits of massage therapy.